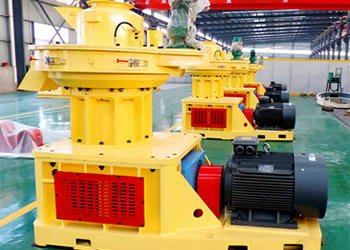 Wood Pellet Mill
Production capacity: 1-12t/h
Pellet specification: φ4-φ30mm
Power: 75-660kw
Applicable materials: gum wood, pine, birch, poplar and other fruit trees.
Introduction to Fote Wood Pellet Mill
The wood pellet mill with other names of wood pellet machine and wood granulation machine is used to press the powder bran type materials from gum wood, pine, birch, poplar and other fruit trees into biomass fuel. The new generation of wood pellet mills made by our company with the introduction of advanced foreign technology will provide customized ring dies for all kinds of raw materials.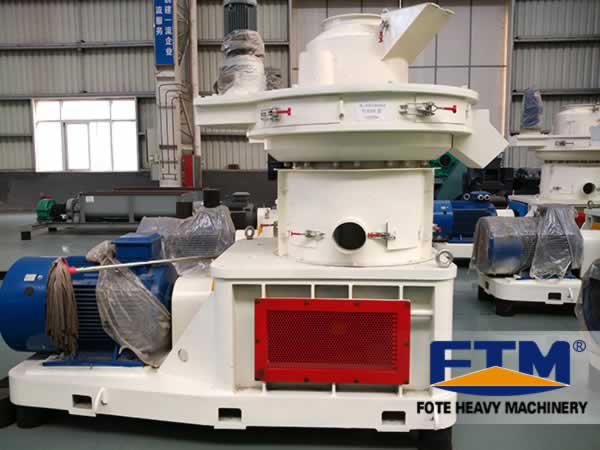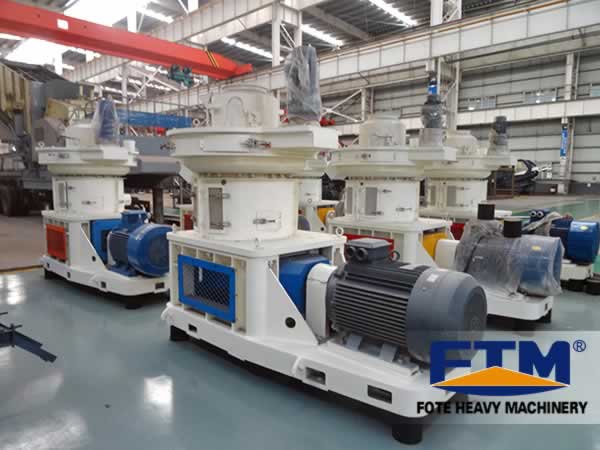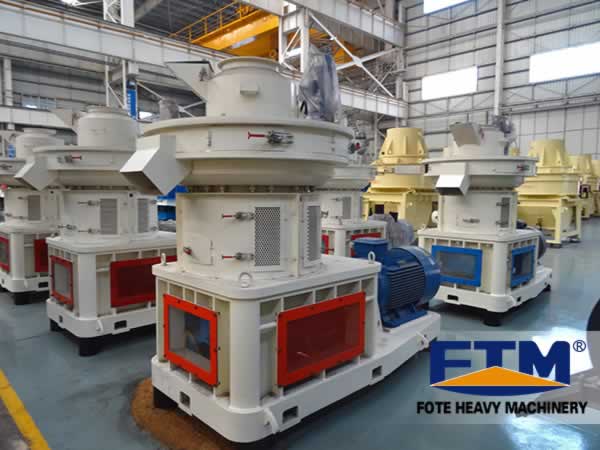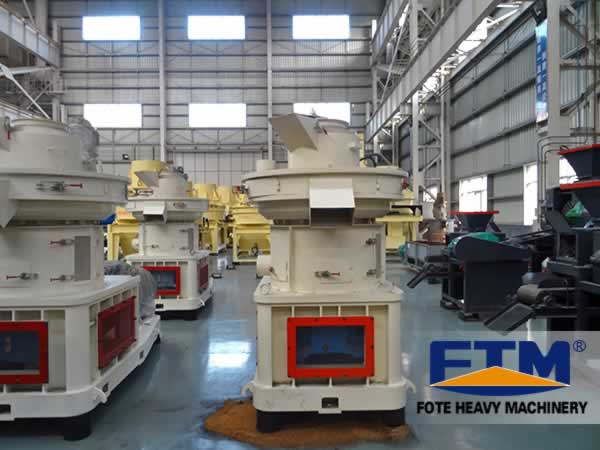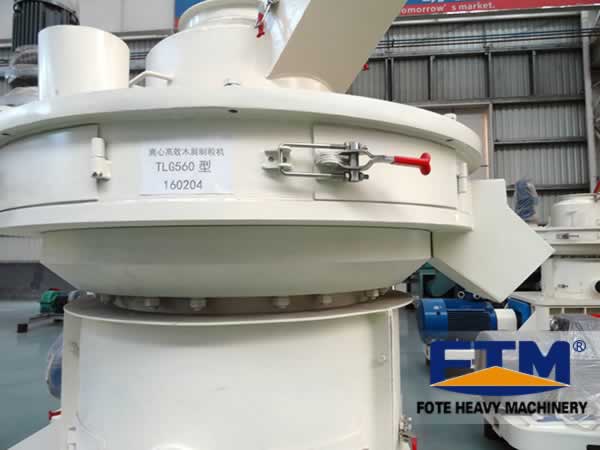 Application Range of Fote Wood Pellet Machine
The wood pellet machine is suitable for pelletizing materials that are hard to be glued and formed such as crops including cotton stalk, cotton seed hull and weeds; all kinds of shells including rice husk, sunflower seed hull and peanut hull; various wood leftovers like tree branch, tree trunk and tree bark; all crop straws like corn straw.
Characteristics of Fote Wood Granulation Machine
1. Fote wood pellet mill is driven directly by a cylinder helical gear with high precise involute and the transmission efficiency can reach as high as 98%.
2. The gear surface of the machine adopts the carbonization treatment which will prolong the service life of the components by 3-5 times.
3. The automatic lubrication system will protect the pellet mill all the time and reduce the maintenance time.
4. The main body of the wood granulation machine with uniform thickness and compact structure is made of premier steel which realizes the accurate processing and normal operation.
5. Fote wood pellet machine features high yield, low energy consumption, little noise and strong fatigue resistance which makes it able to work continuously.

How is Fote wood pellet mill different from other similar products?
1. The ring die of our machine is upward, which makes it possible for vertical feed directly. This design is also good for heat dissipation.
2. When the wood pellet machine runs, its ring die remains still and the pinch roller rotates to make materials scatter uniformly on the inner surface of the ring die.
3. The two layer ring dies can realize various functions and high working efficiency. When processing materials that have good caking property, the application of double ring dies and high level pinch rollers will increase the production by four times.
Economic Benefit Analysis of Wood Pellet Mill
Fote wood pellet mill can complete all the work with only one man, which makes it widely used as the perfect compression equipment in the industries of feed factory, wood plant, fuel plant, fertilizer factory, chemical plant, etc.
Model & Technical Parameter of Wood Pellet Mill:
| | | | |
| --- | --- | --- | --- |
| Model | Power(Kw) | Pellet Specification(mm) | Capacity(t/h) |
| FKL55 | 75 | φ4-φ12 | 0.8-1.5 |
| FKL56 | 90 | φ4-φ12 | 1.2-1.8 |
| FKL58 | 160 | φ4-φ12 | 1.8-2.1 |
| FKL68 | 160 | φ4-φ12 | 2-2.5 |
| FKL85 | 220 | φ4-φ12 | 2.5-3.5 |
| FKL88 | 315 | φ4-φ12 | 3.5-4.5 |
| FKL105 | 360-450 | φ4-φ30 | 5-8 |
| FKL125 | 550-660 | φ4-φ30 | 8-12 |
Note: Fote Heavy Machinery reserves the right to change the technical parameters without notice.
Product list