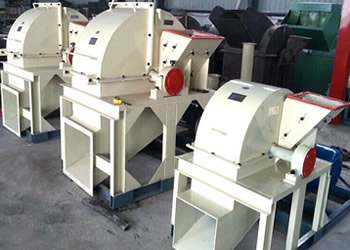 Wood Chipper
Production capacity: 1-20m³/h
Total weight: 0.88-3.68t
Motor power: 15-132kw
Applicable materials: logs, peeled wood, bamboo, slab timber, tree branches, wood board and so on.
1, Brief introduction to wood chipper
The wood chipper, with other names of wood chipper, produced by our company is the special equipment for efficient production of wood chips, belonging to one of the ideal equipments for producing wood products. Wood chipper is widely used in the chip preparing section of textiles, paper, pulp, chipboard, medium density fiberboard production, and also in the independent wood chip production. The main materials of wood chipper are logs, peeled wood, bamboo, slab timber, tree branches, wood board and so on.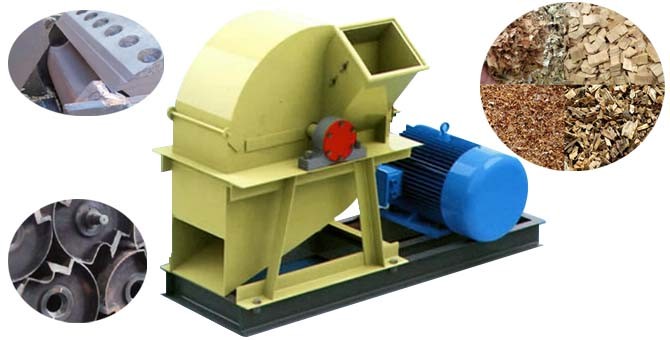 2, The structure and working principle of wood chipper
Fote wood chipper consists of engine base, feeding port, chipper disc, cutter cover, cutter blade, electric controlling system, etc. The wood is fed from the feeding port, when wood touches the cutter blade, the chipper disc begin to crush the wood in high speed. Then the crushed wood chips will be blown out along with high-speed stream. After screening, the oversized wood chips will be crushed again.
3, Development trend of wood chipper
The manufacturers of wood hammer mill all over the world are committed to improving the crushing mechanism, blade quality and fixation method, in order to reduce crushing time. The reducing of forest resources in the world promotes the sale of wood chipper in cutting areas, and the combination use of wood chipper and tree chipper in the cutting area will further improve economic efficiency.
4, Disadvantages of traditional wood chipper
A. Traditional wood hammer mill can't uniformly cut those woods which are too thick (over 350mm), too slight (under 30mm), too short (under 250mm), too papery (under 5mm) and irregular raw wood (such as undecomposed stump, branch, etc.) .B. Traditional wood hammer mill can't sufficiently cut bamboos with thickness less than 5mm.
5, Unique advantages of Fote wood chipper
A. Fote wood hammer mill is ideal equipment in domestic for exporting, which has the following features: compact and reasonable structure, easy to operate, high producing ability and low power consumption.
B. The length of finished products can be adjusted within a certain range to satisfy different requirements on paper, fiberboard and chipboard industry.
C. Fote wood hammer mill or hammer chipper can cut log and undersized log into high quality industrial chip with uniform length, smooth (flat) notch and average thickness.
Model & Technical Parameter of Wood Chipper:
| | | | |
| --- | --- | --- | --- |
| Model | YGM-600 | YGM-800 | YGM-1000 |
| Cutter Plate Diameter(mm) | 600 | 800 | 950 |
| Knives Quantity(pcs) | 4 | 6 | 6 |
| Feeding Mouth Dimension(mm) | 180*180 | 220*210 | 250*250 |
| Cutter Plate Rotation Speed(rpm) | 950 | 900 | 850 |
| Motor Power(Kw) | 15-22 | 30-37 | 45-55 |
| Capacity(m³/h) | 1-3 | 3-6 | 8-12 |
| External Dimension(mm) | 1500*900*1000 | 2000*1100*1300 | 2000*1200*1600 |
| Total Weight(t) | 0.88 | 1.68 | 2.18 |
Note: Fote Heavy Machinery reserves the right to change the technical parameters without notice.
Product list