Ring Die Wood Pellet Mill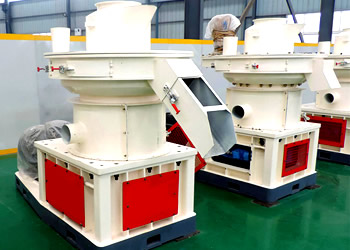 Ring Die Wood Pellet Mill
Production capacity: 1-12t/h
Pellet specification: φ4-φ30mm
Power: 75-660kw
Applicable materials: corn, bean pulp, straw and rice husk.
Introduction to Fote Ring Die Wood Pellet Mill
Fote ring die wood pellet mill can press the crushed materials of corn, bean pulp, straw and rice husk into granular products used as fuel and pellet feed which own more economic benefit than the ordinary ones.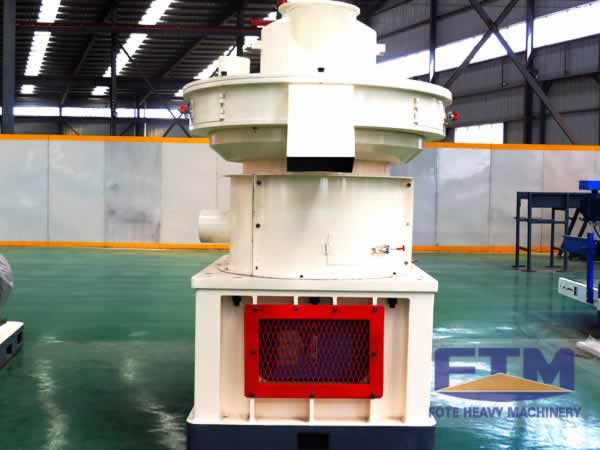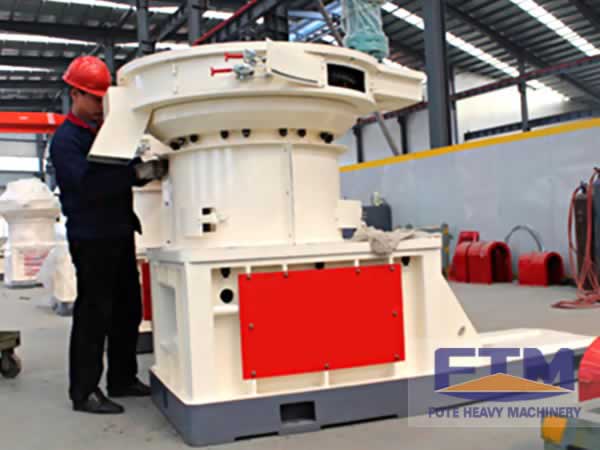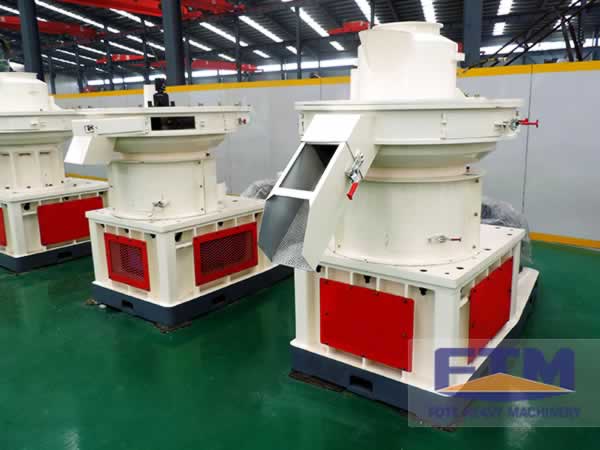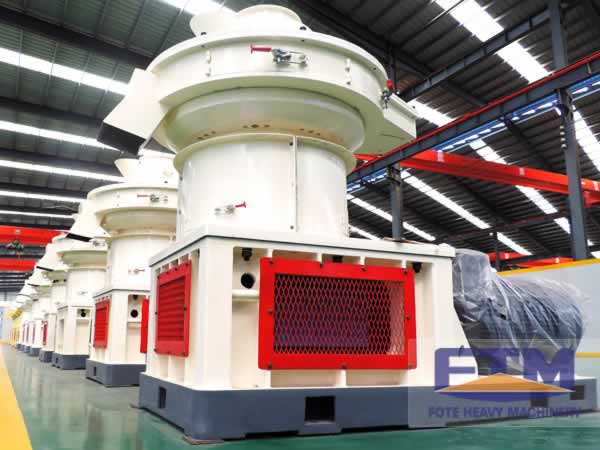 Our ring die wood pellet machine adopts the advanced mechanical forced-style feeding and high speed spiral centrifugal distributing system in the pelletizing room which can change the working pressure through the two screws of the centrifugal wheels in the middle of the pinch rollers. There are two pressure adjusting methods: hand rotation adjustment and automatic hydraulic one.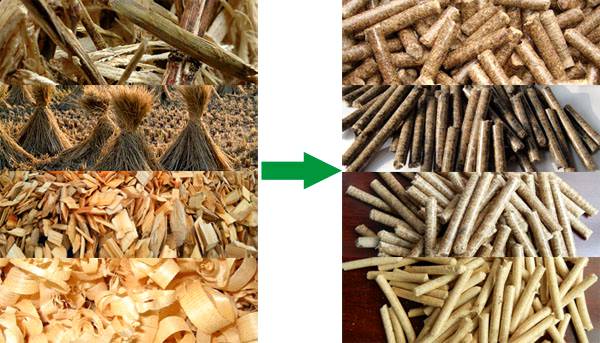 Structure Characteristics of Fote Ring Die Wood Pellet Mill
1. Die static, rollers rotating, materials centrifugally, evenly distributed around;
2. Double-layer dies, up and down dual use, high capacity and energy saving;
3. Ring die design is conducive to the pelletizing room cooling;
4. Independent lubrication system, bring precise and automatic lubrication to bearings;
5. Feeding system is equipped with inverters which can bring constant adjustable feeding speed.
Excellent Performance of Fote Ring Die Pellet Mill
1. To press mash feed or grass meal without adding liquid medium, thus making the pellet products easy to be stored;
2. The dry type processing flow makes the pellet feed own high hardness, smooth surface and mature interior;
3. Transmission part adopts European standard gearbox reducer which has been highly praised by customers, further optimize the speed ratio, make the perfect combination of transmission efficiency and durability;
4. With newly designed structure, our ring die wood pellet machine overcomes the shortcomings of serious raw material leakage problem in the pelletizing room after long-term use;
5. The optimized automatic lubrication system equipped with a pressure value to induction grease filling quantity brings really perfect lubrication and save per gram of grease;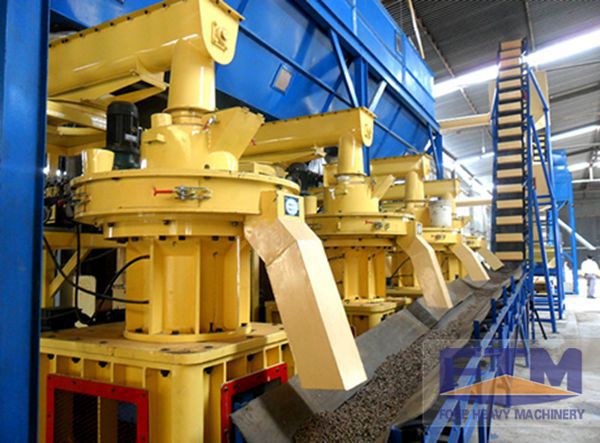 6. Optimize the raw material lifting plate equipped in the pelletizing room to enhance pelletizing efficiency and quality;
7. Being made of special alloy and processed by vacuum hardening, the rollers are processed by a special kind of treatment, thus its durability is highly extended.
Reasons and Tips for Choosing Fote Ring Die Pellet Mill
1. The simple design of Fote ring die pellet mill makes it quite space-consuming and be transported conveniently. It is much more flexible to smaller scale pellets production plant.
2. Pelletizing process is visibility for the ring die wood pellet mill. By viewing entire process within the chamber you'll discover precisely what the genuine trouble is and then solve it quickly whenever necessary.
3. The ring die pellet mill can either be powered by an electric motor or diesel engine. You can have a free choice according to customers' local condition. If you're going to choose electric ring die pellet press, make sure you have enough power capacity in the pelletizing location.
Model & Technical Parameter of Ring Die Wood Pellet Mill:
| | | | |
| --- | --- | --- | --- |
| Model | Power(Kw) | Pellet Specification(mm) | Capacity(t/h) |
| FKL55 | 75 | φ4-φ12 | 0.8-1.5 |
| FKL56 | 90 | φ4-φ12 | 1.2-1.8 |
| FKL58 | 160 | φ4-φ12 | 1.8-2.1 |
| FKL68 | 160 | φ4-φ12 | 2-2.5 |
| FKL85 | 220 | φ4-φ12 | 2.5-3.5 |
| FKL88 | 315 | φ4-φ12 | 3.5-4.5 |
| FKL105 | 360-450 | φ4-φ30 | 5-8 |
| FKL125 | 550-660 | φ4-φ30 | 8-12 |
Note: Fote Heavy Machinery reserves the right to change the technical parameters without notice.
Product list