Trouble and Solution for the Sawdust Pellet Mill
For those wood leftovers and saw dusts produced in the forestry production, we tend to throw them away. Though a pity, there may be no better solution than that. However, the appearance of Fote sawdust pellet mill changes the past resource wasting status. It realizes the waste recycling by way of pelletizing these biomass wastes into pellet fuels.
The sawdust pellet mill or the saw dust pellet machine plays a significant role in the source and resource utilization field. As a new type of equipment, it will show several operating problems for users who actually are not so familiar with its properties. So it's necessary for us to have some knowledge of the trouble and solution for the sawdust pellet mill in the production.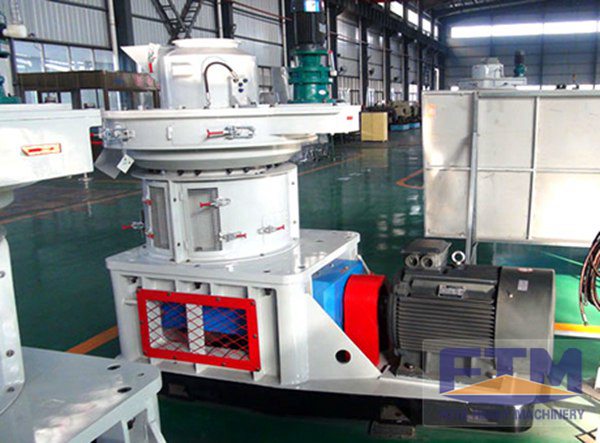 Here experts from our company, namely Fote Heavy Machinery, will list reasons and solutions for four main problems of the saw dust pellet machine.
1.Coarse pellet surface
Reason: high moisture within raw materials; ring die works for the first time.
Solution: reduce the water content; grind the ring die with oily agent.
2.Abnormal sound in the operating process
Reason: hard foreign matter mixing within feeding materials; bearing failure; components get loose.
Solution: remove foreign matter; change the bearings; tighten the components.
3.Sudden shutdown of the sawdust pellet mill
Reason: overload or blown fuse; foreign matter enters the pelletizing room.
Solution: extend the distance between the press roll and ring die or change the fuse; stop the machine and clear off the foreign matter.
4.Pellets contains too much powder
Reason: low moisture content; ring die is worn out with small thickness.
Solution: increase water content; change the ring die.
Practice makes perfect. Once you operate the sawdust pellet mill frequently, you will surely know well about it. If you are interested in Fote (www.wood-pelletmill.com), please visit our website or contact us by sending email to vip@sinoftm.com. We will reply you as soon as possible.
Product list