Perfect Solution to Remove Ring Die Blocking of Pellet Machines
In the fuel pellets production, users will often suffer from the low yield and ring die blocking problems happening to the ring die wood pellet mill. It's not easy to dredge these blocked ring die holes, so it has become the most troublesome problem for most pellet machine manufacturers. With many years of experience, Fote Machinery will work out ideas for customers.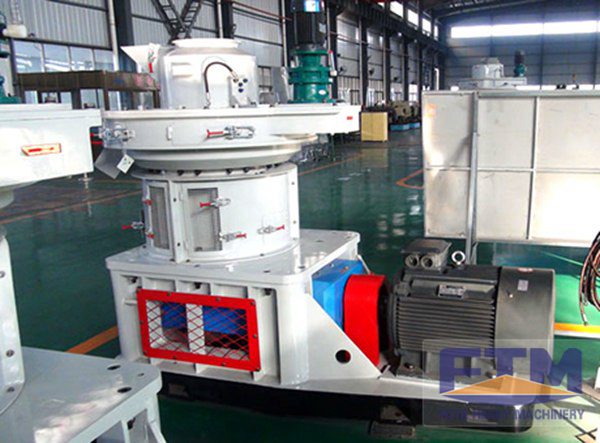 On one hand, the raw material is the first factor that influences the pellet quality.
1.Materials with much starch content are easy to be gelatinized by steam and after tempered these materials get so sticky that they will be pelletized easily. For crude fiber materials, adding certain amount of grease will be helpful to reduce the friction force between the raw materials and the ring die, to make materials pass the holes smoothly and to produce glazing finished products.
2.The crushing fineness of the raw materials has much effect on the pellet quality. The finer the granularity is, the bigger the pellet surface is and the sooner the water vapor of the materials is absorbed.
On the other hand, there are three elements influencing the pellet production: water content, vapor quality and tempering time. We should adopt high quality vapor during the production because the vapor works as lubricant for the ring die wood pellet mill. It can increase the efficiency, reduce friction and prolong the ring die's lifetime.
Our company offers good quality ring die wood pellet mills and auxiliary products as well as premier services. If you are interested, you can browser our website for more information. We'd like to provide customers with customized solution.
Product list