Pellet Crack Treatment for Ring Die Wood Pellet Mills
When using the ring die wood pellet mill, users will be confronted with the pellet cracks problem more or less. It's quite annoying for us to spend our labor and time in producing failed products. What can we do once the vertical cracks happen to our ring die wood pellet machine? This has been an urgent question for all pellet mill users.
Today the experts from Fote Machinery will offer several effective solutions to customers, and with these methods, users will never worry about the pellet cracks problem in the production of the ring die wood pellet mill.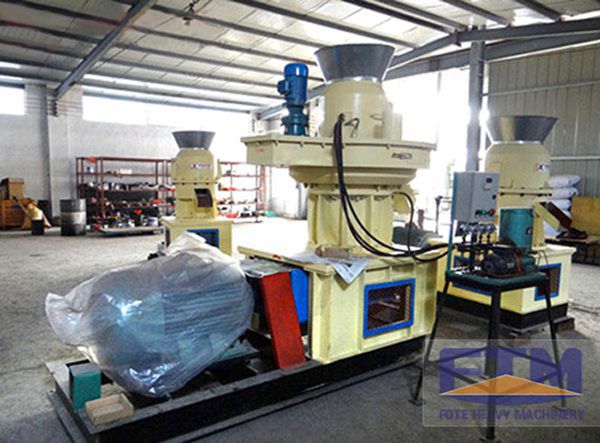 On one hand, when many cracks appear on the external surface of the pellet fuels made by the wood pellet mill own, they are formed because the material powder is too coarse or the material isn't hard enough. Also, the slide once blunt or far away from the ring die will cause cracks.
When the above mentioned case happens, we can take the following steps to solve the crack problem: 1, improve the raw material fineness; 2, add some grease; 3, increase the effective length of the ring die hole; 4, move or change the slide.
On the other hand, sometimes there will be vertical cracks in the finished pellets. According to Fote experts, the main reason is that the powder raw materials stay too shortly inside the ring die holes. Too wet materials will also cause vertical cracks.
In this case, users can change the raw material proportion and increase the density, and to extend the effective length of the ring die hole is also useful.
We have concluded the two common crack formation cases and hope to help customers solve their problems. Fote Machinery (www.wood-pelletmill.com) can provide you with world class pellet mills and we'd like you to have a visit or contact us.
Product list