How to Improve Service Efficiency of Ring Die Wood Pellet Mill
For almost every ring die wood pellet mill for sale, there will be an instruction book telling exactly the ideal service efficiency and working life of the equipment. However, in fact we find that few of these machines will please users.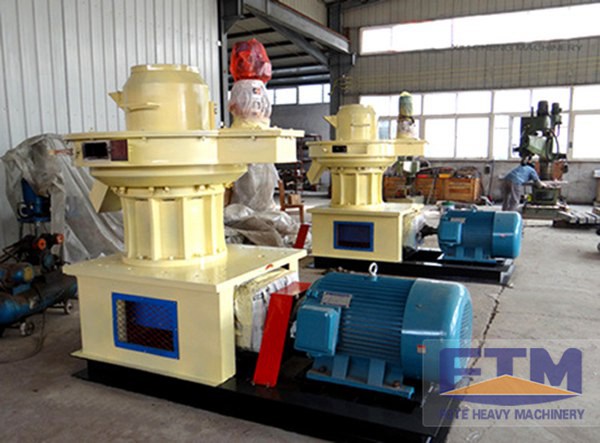 Apart from the mechanical factor, the most influential reasons lie in the improper operation and maintenance of the pellet machine. Today our professionals will share with you the knowledge of improving the service efficiency of the ring die wood pellet mill.
1.To choose the proper ring die with corresponding bore diameter based on customers' demand. Too small ring die bore diameter will cause low yield and even no yield. Customers should ask for the required bore diameter of the ring die in details.
2.Uniform feeding is important for the smooth and high efficient production of the ring die wood pellet machine. Fote Machinery experts recommend selecting a feeder or feeding device when purchasing the pellet mill, which can save much labor.
3.It means much by adjusting the distance between the ring die and press rolls, because proper pressure will improve the pellet curing degree and compactness. Users should adjust and tighten the pressure screws on two sides of the wood pellet mill.
4.Lubricate the equipment regularly by ways of adding proper amount of grease and lubricant oil.
5.Keeping the ring die wood pellet mill clean is also important. Or else, dust will shorten the service life of the equipment to a great extent. Users had better do routine cleaning in a regular way.
Fote ring die wood pellet mill will meet a bright future on the markets at home and abroad because of its green and high efficiency features. If you are interested, please visit our website and leave a message. We will reply as soon as possible.
Product list