Fote Rice Hulls Pellet Mill Get Essence From Advanced Technology
Rice hulls pellet mill produced by Fote with unique structure assembly get essence from foreign advanced technology. Its roller adopts the high alloy material refining. The rice hulls pellet mill features unique design, reasonable structure, refined parts, long lifespan and ease of maintenance. Careful researches, it is China's first patented product and the unique design make it the leading level in these products.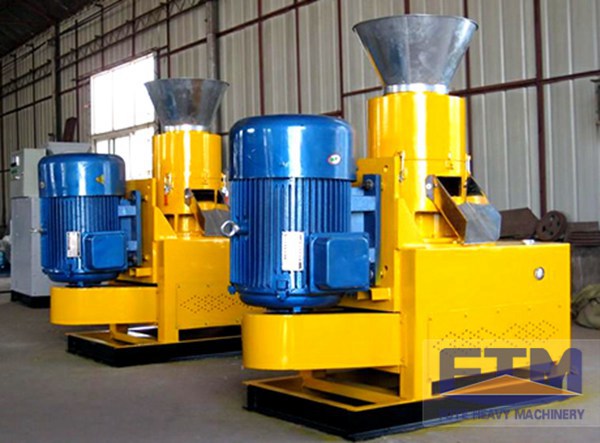 Our rice hulls pellet mill is applied for difficulty bonding and hard forming materials such as: rice husks, sunflower shells, peanut shells, twigs, tree trunk, bark, rubber, cement, ash, etc. It is used in feed mills, wood processing plants, fuel plants, fertilizer plants, chemical plants and so on. Fote rice hulls pellet is the ideal compression molding equipment with low investment, quick gains and risk-free. Due to these features, many people use rice husk pellet for cooking or heating in winter. More and more families prefer to purchase our rice hulls pellet mill to process small scale rice husk pellets at home. It not only solves the trouble of storing the rice husk but also contributes to environment protection as well as saving cost.
Fote not only has good quality but also first-class service. In the machinery industry, wear and failures are inevitable during using. These issues need to be addressed, and the customers may know nothing about the machineries. So our technical staff can provide careful and professional explanation. Sometimes the equipment breaks down and our technical staff will fix on-site. We will visit the sites to learn about the situation and present you with solutions as soon as possible. In this way, our customers can save time and get greater benefits. As such our products and services obtain the general customers' consistent approval and praise.
Product list