Fote Designs Three Types of Biomass Briquette Machines
As its name implies, the biomass briquette machine is designed to make the crushed biomass materials such as crop straws, wood leftovers and other biomass wastes into efficient and green briquettes or pellets which are mainly used as biomass fuels.
So far, among so many briquette machines and pellet machines, the biomass briquette machine has become the most popular one on the market. Fote Heavy Machinery has spent over twenty years in researching and developing the advanced biomass briquette machines. Technically speaking, our patented briquetting machine can be divided into three types: mechanical type, hydraulic type and screw extruding type.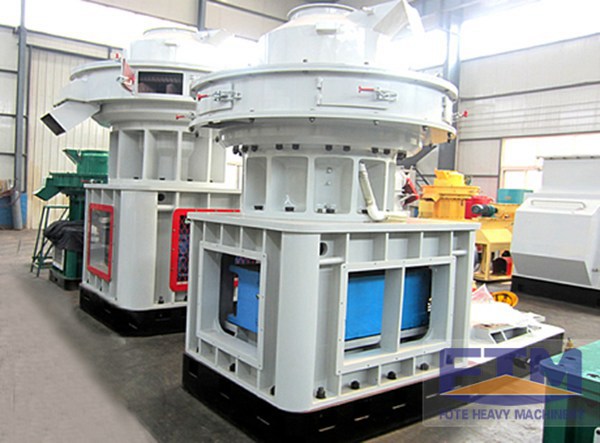 The mechanical type biomass briquette machine includes die press roll type and punch ram-type. The diameter of the briquettes ranges from 30-80mm and the density remains between 0.8-1.3ton/m¬¬3. The hydraulic type briquette machine usually makes raw materials into bigger briquettes with density of 0.4-0.7ton/m3. While the screw extruding type biomass briquette machine is widely used in the carbon rods production with hot extrusion method.
Among the above three types of biomass briquette machines, the ram-type one is the most popular device that adopts the high speed and high frequency strong impacting force to crash materials for about 300 times in one minute. Different materials will lead to different briquettes with various densities. The finished biomass products made by Fote briquette machine can own various shapes like balls and square shaped ones. For more requirements, users can get tailor-made service from our company.
Through many years' trial and error, Fote Machinery has created a complete series of biomass briquette machines like charcoal briquetting machine with features of high automation, high yield, low cost, low energy consumption and nearly no environment pollution. If you are interested in our products, please visit our website: www.wood-pelletmill.com.
Product list